Thales Alenia Space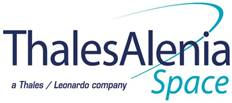 Combining 40 years of experience and a unique diversity of expertise, talents and cultures, Thales Alenia Space architects design and deliver high technology solutions for telecommunications, navigation, Earth observation, environmental management, exploration, science and orbital infrastructures. Governments, institutions and companies rely on Thales Alenia Space to design, operate and deliver satellite-based systems that help them position and connect anyone or anything, everywhere, help observe our planet, help optimize the use of our planet's – and our solar system's – resources. Thales Alenia Space believes in space as humankind's new horizon, which will enable to build a better, more sustainable life on Earth. A joint venture between Thales (67%) and Leonardo (33%), Thales Alenia Space also teams up with Telespazio to form the parent companies' Space Alliance, which offers a complete range of services and solutions. Thales Alenia Space posted consolidated revenues of 2.6 billion euros in 2017 and has 7,980 employees in nine countries.
Heriot-Watt University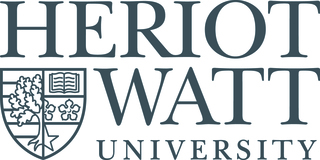 Heriot-Watt is a research intense University in Edinburgh. The Institute of Sensors, Signals and Systems (ISSS) is a multidisciplinary institute within the School of Engineering and Physical Sciences of Heriot-Watt University comprising research groups in microwaves, microengineering, signal processing and ocean systems. With a research turnover of approximately £2M p.a. ISSS places particular emphasis at the interface between classical disciplines of electrical engineering and applied physics. ISSS holds strong two-way links to industry and has a series of success stories with knowledge transfer. The group of Microwave and Antenna Engineering at Heriot-Watt is 40 research staff (including 8 faculty) strong and actively engages on R&D on areas that include space communications, 5G, IoT, radar systems.
CNRS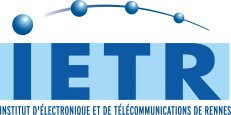 CNRS is the main organisation for research and science in France and one of the largest in the world. IETR is a public research laboratory with expertise in antenna design, microwave and RF architectures and systems, digital communications, remote sensing, image/signal processing, etc. IETR is organized into 10 research teams and includes 377 persons including 150 PhD students, 40 post-doc fellows. In this project, CNRS is the legal entity representing IETR also involving INSA and UR1 as academic entities delivering PhD degrees.
Large Space Structures UG

The company Large Space Structures UG (haftungsbeschränkt), LSS, has been founded as a spin-off company of the Institute of Lightweight Structures (LLB) of the Technische Universität München (TUM) in order to focus efforts on creation of large deployable space reflectors, other large space lightweight structures and reconfigurable surface reflectors. Having collected long-term experience in working on deployables at different institutes of TUM and Georgian Technical University (GTU), LSS creates a strong competitive base in this field. Working experience with the European Space Agency and European industrial partners in different projects is a valuable asset of the LSS staff.